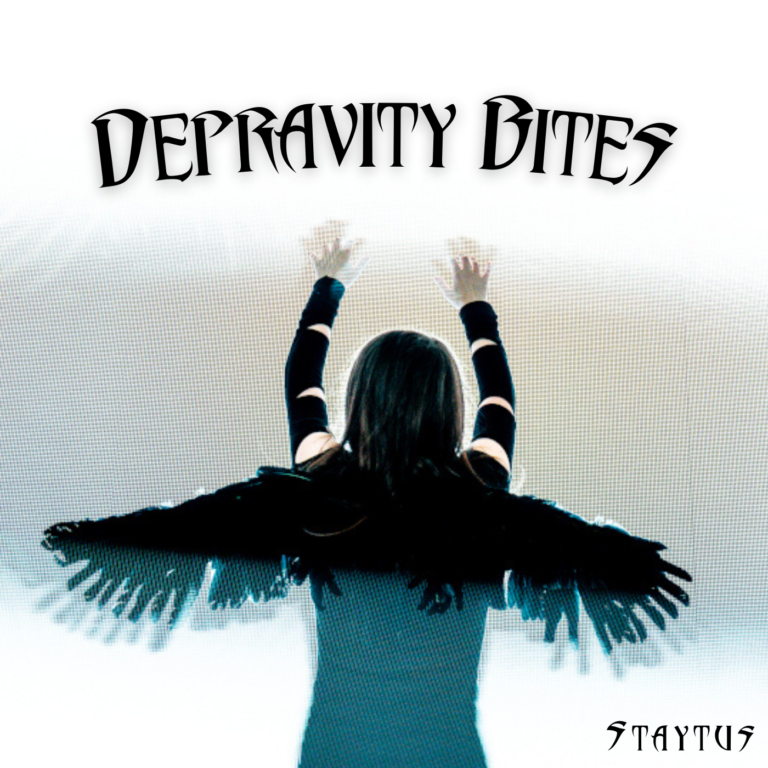 Staytus is the musical alter-ego of Arizona-based recording prodigy Sam Grundemann, who fuses the immersive sensibility of gaming culture and the moody, stylized futurism of anime with Gen X-inspired angst, all set to a serrated electro-industrial goth metal soundtrack.
A black-winged avatar come to deliver reckoning for the onslaught of challenges today's young adults have to navigate, Grundemann's ability to translate trauma, betrayal, heartbreak, grief and anxiety into sound from a non-neurotypical perspective arrives not a moment too soon.
Staytus delivers "Depravity Bites," the latest single from the upcoming sophomore full-length Wasteland of Broken Hearts, goes for an even starker edge than previous single "Lovesick." The "Depravity Bites" video sees Grundemann incorporating BDSM imagery for the first time, alternating between a whip and the guitar that has become the centerpiece of her sonic arsenal. Once again, Grundemann shows that she can match her prodigious DAW chops with a burgeoning sense of songcraft.