Wasteland Of Broken Hearts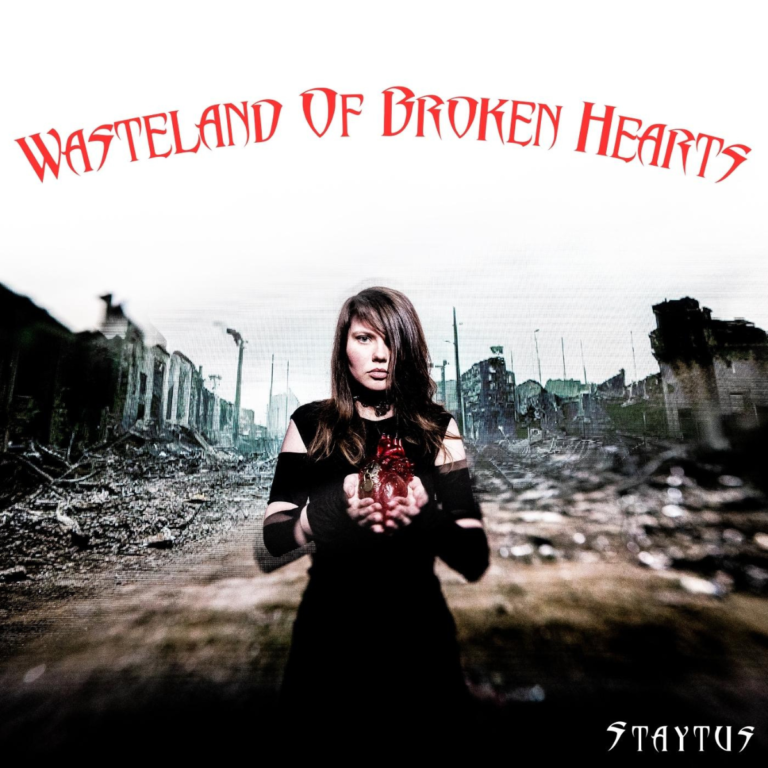 A Symphony of Evolution and Revolution
Staytus, the musical alter-ego of recording wunderkind Sam Grundemann, has returned to raise the bar once again with her sophomore album Wasteland of Broken Hearts. While Grundemann fashioned Staytus as a kind of digital dark-angel avatar come to deliver a reckoning for the onslaught of challenges today's young adults must navigate, she herself has quietly come to exemplify the evolution of the music producer.
Craftsmanship Beyond Self-Production
As she showed on her 2022 debut full-length Disease of the Mind, Grundemann—who acquired multiple recording degrees and certifications by the ripe old age of 17—fuses writing, playing, and recording with a total sound-design awareness. There's "self-production" and then there's being an auteur. Staytus demands that we make the distinction.
Reviving the Art of the Album
In an era that prematurely mourns the demise of the album, Grundemann remains unwavering in her mission. With inspirations rooted in grand narratives like Nine Inch Nails' The Fragile, her latest album, Wasteland of Broken Hearts, comes strikingly close to her visionary pursuits.
A Cinematic Sonic Journey
Experience an album similar to a cinematic masterpiece, offering dynamic peaks, deep valleys, and a panoramic sonic landscape. The intricate sonic textures birthed by the collaborative genius of Grundemann, Adam Berg, and Sean Beavan offers listeners an immersive experience. It's no hyperbole to say that Wasteland of Broken Hearts teleports you into a unique sonic dimension, a blend of Gen X angst harmoniously fused with modern animé and gaming culture, all set to a pulsating electro-industrial nu-metal beat.
From Prodigy to Songwriter
With tracks like "Love Sick" and "Get Down", Grundemann's songwriting prowess shines through. The raw power of jagged guitars and noise abrasion are masterfully juxtaposed against melodic vocal hooks reminiscent of iconic nu metal anthems. Grundemann is not merely reviving an older genre; she's reinventing it. And if there's anyone destined to modernize nu metal, granting it renewed respectability, it's Staytus.
A Contemporary Maestro
It's crucial to note: Grundemann is not chained to the past. Regardless of the ever-changing tides of popular music tastes, Wasteland of Broken Hearts carves its own niche in the modern music landscape. Standing at the vanguard of contemporary music innovation, Grundemann represents the new age of musician-producer songwriters. Her unique ability to sonically translate profound emotions, all from a refreshingly non-neurotypical lens, is truly a gift to the world.
A New Language of Angst
The 90s saw music echoing societal angst against a backdrop of emerging issues. Now, in an era saturated with complexities from cyberbullying to political polarization, musicians are tasked with a new challenge. However, contrary to its name, Wasteland of Broken Hearts is far from desolate. It's a vibrant testament, a resonating statement, making Staytus one of the most relevant and alive musical voices of our era.