Sam Grundemann, known professionally as Staytus, is a fiery powerhouse of musical talent. The 25-year-old Scottsdale, AZ, native is a composer, songwriter, musician, vocalist, audio engineer, and producer.
As an Avid Certified Pro Tools Operator of Music and Postproduction with college degrees in art, audio production and sound design, Staytus is a master at crafting soundscapes that are expansive, loud, and modern.
In 2022, Staytus will be unleashing her debut 13-track album, Disease of The Mind, a seismic first strike on the goth/industrial scene, where she sings about heartbreak, despair, resentment, and reality slipping away. She wrote, sang, produced, and recorded Disease of The Mind, as well as played every instrument on the record. Built on elaborate synth-scapes with distorted, warped guitars, and pulsating beats, the album's industrial soundscape takes you on an emotional catharsis.
Staytus worked with Grammy-nominated music producer, Adam W. Berg for Disease of The Mind's final mixing and mastering at Manifest Music, a state-of-the-art music production facility in Santa Monica, CA, that offers artists the ultimate sonic experience. Abrasive and aggressive, the production of the album reflects the uncomfortable turmoil of the material. Staytus meshes dark, poetic lyrics with visceral vocals that demand you feel her anguish and pain.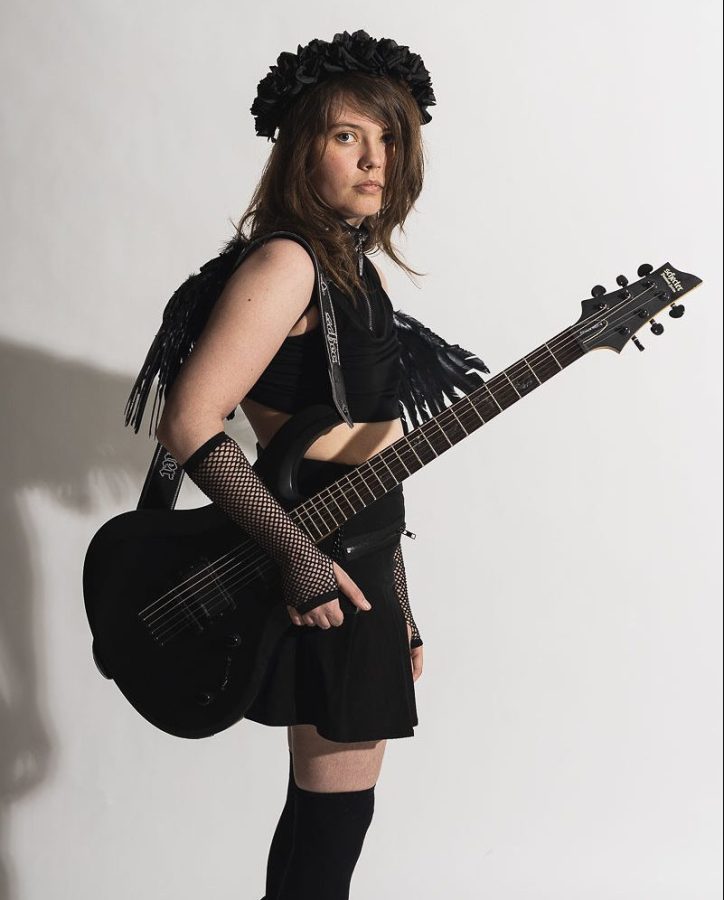 Known for creating immersive music and sound design, Staytus produces and writes for a wide variety of genres, including industrial rock/metal, progressive electro/dubstep/EDM, hyper pop, and television/game/film soundtracks.

Staytus has been acknowledged and featured on social media by Alessandro Cortini of Nine Inch Nails/SONOIO, Canadian rock group Secret Broadcast, Deuce of Hollywood Undead, and rapper Johnny Massacre.
Staytus also has songwriting and production credits on The Jack Linger Project track "Escape" from the album Covenant.

Finalist in the NVIDIA International Lyrics Gallery 2021 for Dreams From Hell

Avid Certified Pro Tools Operator of Music, Postproduction
Certificate of Sound Design, Paradise Valley Community College
Associate of Applied Sciences Degree in Audio Production Technologies with distinction, Paradise Valley Community College (Summa Cum Laude)
Associates of Arts Degree, Scottsdale Community College (Phi Theta Kappa Honor Society)
Two-Year Internship Scottsdale Music Company